Gr. Ch. Souza's Dixie Lee ROM
PDTII, CGC, OFA, Ph, OFA (el)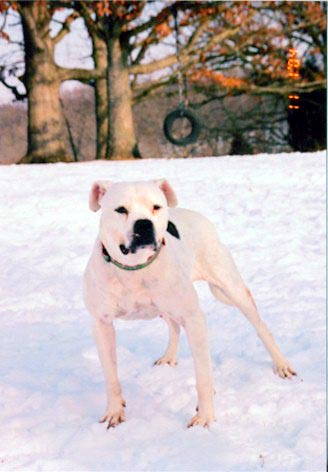 Ch. Boyd's Hi Jumpin' Mikie, SchH III, BST, OFA Good, OFA (el)
x
ADK's Token For A Smootch
She was the first "West Coast" Grand Champion and also the first ABA Bully Gr. Champion Female. Dixie Lee has produced several conformation champions and working titled dogs, such as Dual Gr. Ch. Souza's Matias, Champion Jumpin' Jax Alziera of SAB, Champion Snope's Repoman, Souza's Splash of Dixie aka Keana, Champion Souza's Ruby Tuesday, Grandmother and Great Grandmother to many more.
Ch. Souza's Ruby Tuesday
OFA, CGC
Sargent Slaughter X Gr. Ch. Souza's Dixie Lee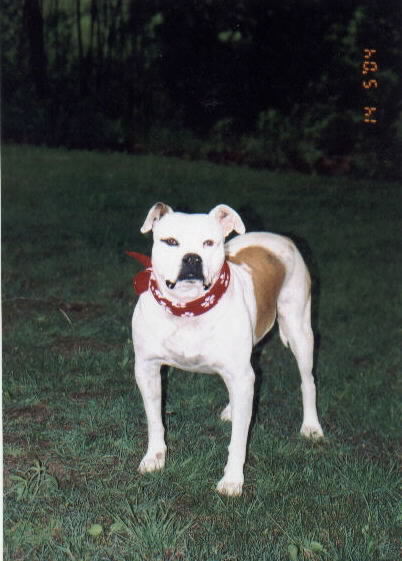 Tammy's Forever Jazzmin aka The Gremlin
For as long as I can remember I have always wanted an English Bulldog. In February of 2002 my husband at the time made my dream come true. It wasn't long after I had her is when she was given the nick name Gremlin. For such a small compact dog she can surly make some pretty scary noises. She runs with the big dogs and NOTHING slows her down. Guaranteed Jazzy will always put a smile on your face no matter what mood your in.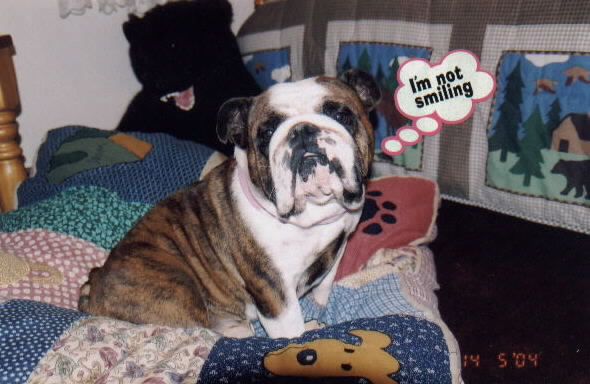 Golden Boy "Oscar" de Matias of
Wilde West Kennels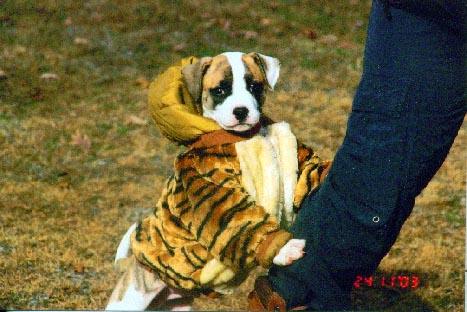 Dual Gr. Ch. Souza's Matias of SAB
SchH I, BST, OFA Good, OFA (el), Ph, CGC, IDT 5, WPTI, AD
X
Wilde West's Knucklehead Miko
SchHIII, BST2 , CGC, OFA
2002 AWDF ScHI Champion

Tammy's Ms. Independent of
Power Play Kennels
ADK's Money in the Bank aka "Cash"
Gr. Ch. NKC, CDI, WBII, WPT Superior, OFA Good w/ clear elbows
X
ADK's Taylor Made
NKC Champion BST, CGC, WBI, CDI, WPTII, DWTIII, OFA Good w/ clear elbows